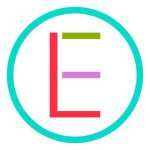 I just came across the website of Embark Labs, a group out in the SF Bay Area that runs "pop up" coding and STEM workshops at kids' spaces and at tech companies. From their Mission:
We are on a mission to teach elementary and middle school kids essential technical and problem-solving skills in a hands-on, collaborative way. We believe computer science is the perfect framework to promote creativity and critical thinking.
I really like the "pop up" model and would love to try something similar around here; aiming to hold workshops in the schools and of course at Muckykids!
They have a photo gallery of their a recent "Spring Academy" held at Google. Holding an event like this at Google, to associate the program with such an important tech icon, makes a lot of sense. Good luck, Embark Labs — looks great!